The Multi-Gate is the long lasting outdoor safety solution you've been looking for. Call out and make off-limits hazardous areas, with the expandable plastic barricade that can stretch to reach all your needs. Expanding up from its storage size of just 6", the Multi-Gate can close off areas close to 8'! Its lightweight and handy design make set-up and break-down a breeze, and even a single worker can quickly and efficiently handle the Multi-Gate by themselves. Looking to give this portable barrier some added "oomph"? Just unscrew the threaded caps and fill the Multi-Gate with water! The Multi-Gate is perfect for any situation, as its hardy plastic design wont rust or warp in the elements,  and can maintain utility in temperatures higher than 150 degrees Fahrenheit.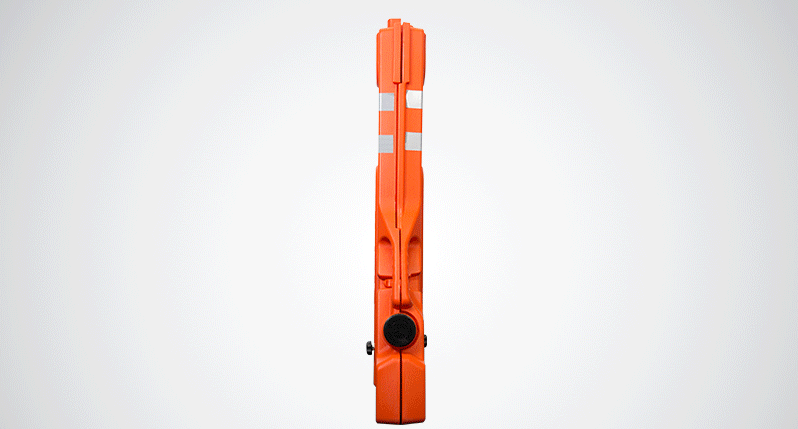 Tech Specs
Applications
Advantages
Accessories
Quality Testing
Shipping & Handling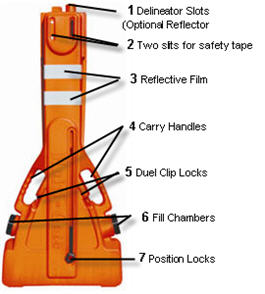 Length closed: 5.35"
Length opened: 90"
Height: 43"
Width: 19"
Weight empty: 15 lbs
Filled with water: 35 lbs
Color: Fluorescent Orange
Thermal resistance: + 55 C – + 130 F
High-Density Polyethylene
Shipping and Handling: Ground Carrier
The Multi-Gate is perfect for:
• Parking Garages
• Maintenance
• Car Wash
• Construction Sites
• Road Work Crew
• Outdoor Events
• Traffic Control
• Fire Department
• Law Enforcement
• Military
• Airport
• Hospitals
• Street Closures
• Parks
• Resorts
• Amusement Parks
• Quick & easy set up
• Lightweight
• Recyclable Material
• Easy to carry & store
• Impact and Temperature resistant
• Vehicle and crowd control
• Locks in position at desired length
• Block off area with safety tape slits
• 52 reflective strips for exceptional visibility
• Optional attached reflector unit
Quality control tests are performed for durability, compression, distortion, water-resistance, and other variables associated with product integrity.